LAUNDRY CONSTANTLY FULL OF PET HAIR?
Say goodbye to lint, pet hair, and other contaminants once and for all.
With the laundry pads, you never have to worry about unwanted hair in your laundry again.
HAIR-FREE WASH FROM THE FIRST USE
The laundry pads catch excess hair, fluff, or fabric residue in the washing machine, which you can easily remove after washing.
Our laundry pods are made from non-toxic BPA-free plastic and will not stain.
Rinse the pads under warm water after use to clean them.
SAVE WATER, TIME, AND MONEY
Our laundry pads prevent having to wash your laundry again and thus save water, electricity, and detergent in the long run.
Our laundry pads have paid for themselves after a very short time.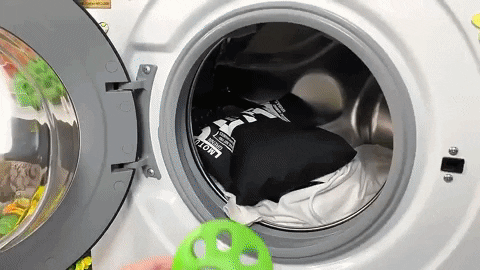 GOODSINEED SATISFACTION GUARANTEE:
Our customers and we are convinced of our products.
If you are still unsatisfied, please contact us within the deadline, and we will offer you a customer-oriented solution to your problem.